We're going to start knitting the brim for our hat. Make a slipknot with your yarn and attach to your first peg.
Wrap yarn around each peg to the left in a counter-clockwise motion.
Repeat this all the way around the loom so each peg has two loops.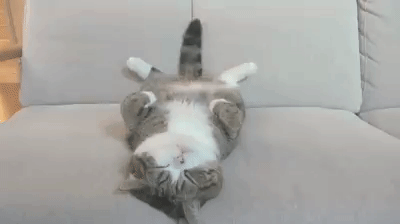 Use the hook to lift the bottom loop up and over the top loop and peg. Repeat for every peg around the loom and press the button when you've completed this row.
Just like the first two rows, wrap the yarn counter-clockwise around each peg to the left.
Hook them all over just like before. (Tip: it may be easier to start with the last stitch to keep your loops from unraveling) Press the button when done.
Great! Now repeat this process of looping and hooking for 40 more rows, pressing the button after you've finished hooking.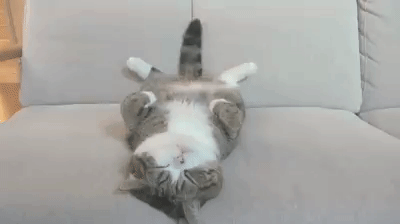 You did it! Now we're going to fold the brim over so it will be a thick double layer.
Take the loose loops at the bottom and hook them over your pegs.
Just as you've done before, hook the bottom loop over the peg so each peg has one loop. Press the button when you've finished the whole row.
Congrats! You've finished the brim. We're going to repeat a lot of the same processes, this time introducing a second color of yarn.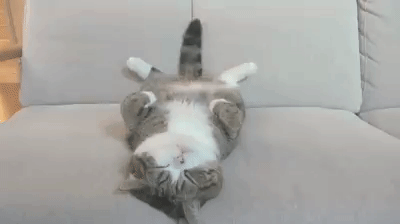 Loop the yarn as you have before, but follow the pattern according to the different color lights. The extra yarn that forms from skipped stitches is called a "float". Make sure these aren't too tight.
Hook the bottom loops over as you have done before. If your stitches are unraveling, try knitting the last stitch of both yarns first. Press the button when you've completed the row.
Awesome! Let's repeat this process for 47 more rows. Press the button after every row. You can see your progress and current row on the right!
You did it! Time to take the hat off the loom. Use a tapestry needle to remove stitches from two pegs, skip two pegs, then continue around the loom.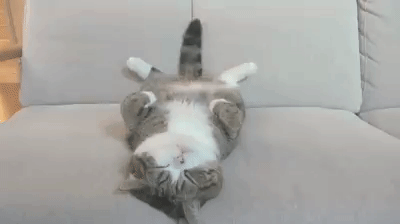 Repeat the cycle and pick up the stitches that you previously skipped until all the stitches are removed.
Pull the yarn tight and tie the hole closed.
Create a pompom by wrapping yarn around your hand roughly 50 times. Tie a knot around the loops.
Cut around the sides and trim your pompom as needed. Attach to hat.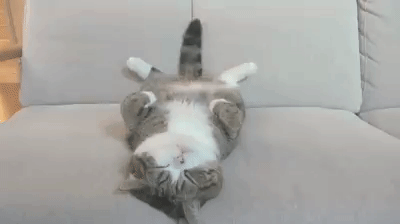 Weave in your edges and your hat is ready to wear!